Meet the Doctors
Meet the experienced and friendly dentists and staff who make Liberty Park Dental the leading provider of oral hygiene and personalized dental services in Liberty.
James J. Dixson, DDS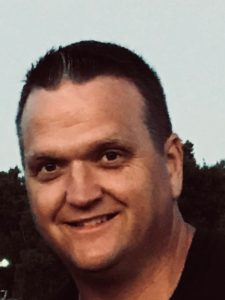 Dr. James J. Dixson graduated in 1992 from William Jewell College with a Bachelor's Degree in Biology. In 1996 he completed his Doctorate of Dental Surgery from the University of Missouri at Kansas City- School of Dentistry. Dr. Dixson began his dental career as an associate in private practice. He also practiced in a variety of public health settings, including the corrections system and county welfare boards. In addition, he served as the first dentist for the Children's Mobile Dental Program, Miles of Smiles. This was an opportunity to provide non-for-profit services to children in need in the Northland Community. After many years of public dental service, Dr. Dixson followed his lifelong dream and opened his own practice, at this location, in December of 2004.
Liberty Park Dental provides friendly, comprehensive family dentistry services to patients in Liberty and the surrounding areas of northern Kansas City, Kearney, Smithville, and Platte City. Some of our patients even travel quite a distance just to come see us! Give us a call to schedule an appointment with Dr. Dixson today. Welcome to the family!